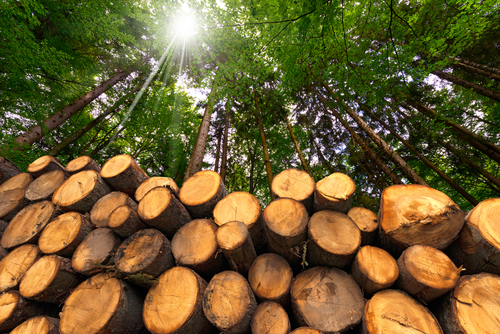 25 Jun

Recruitment: Head of Sales in the timber industry based in UK

Our client is one of the largest timber processing companies and one of the largest sawn softwood products supplier with a high commitment to providing quality products, service excellence to their clients and to develop and use the raw as a valuable renewable resource. As part of their ongoing expansion our client is looking for an experienced Head of Sales to join the team.
Purpose and responsibilities:
Strategic role
– Proposes different scenarios of sales development strategies in UK, Ireland and also in other countries.
– The Head of Sales has an active role in the management team; he will act as sparring partner for the CEO.
– Keeps abreast of market developments and instigate new product lines.
– Actively participates with the other senior staff in determining and achieving the company's operational strategies.
People Manager
– Manage the activities of the external sales force setting targets and work schedules and putting in place monitoring programmes.
– Might build-up dedicated new sales team if necessary
– Manage the activities of the office sales and administration staff setting targets and work schedules and putting in place monitoring programmes.
– Takes responsibility for the health, safety, training and welfare of all members of staff under the control of the Head of Sales
Operational
– Sets the performance budget for the department detailing volumes and prices of sawn timber to be achieved.
– Directly control and administer sales of all sawmill co-products with the exception of the residues.
– Manage the activities UK selling agents for sawn timber, including negotiating the terms and conditions under which they operate.
– Might negotiate himself volumes and prices with agents and distribution channels partners
Internal Coordination
-takes responsibility through the appropriate managers for the efficient operation of transport of all goods out to ensure customer satisfaction at the most economic rate.
-takes responsibility through the appropriate manager for production planning from forecasting log length and volume requirements to the production of cutting patterns and finishing operation loading
Job requirements:
–        Previous experience in B2B Sales, Business Development and Negotiating in the timber business
–        Proven track record of generating new sales opportunities
–        Target driven and strategic attitude with a proactive and dynamic personality
–        Able to work on own initiative as part of a team, strategic thinking
–        Flexible as traveling will be required
To take advantage of this challenging opportunity, please send your CV and cover letter to the following address, with the reference # 571: myapplication@pnpmanager.com
PNP Manager, Avenue Albert Mahiels, 2, 4020 Liege, Belgium.